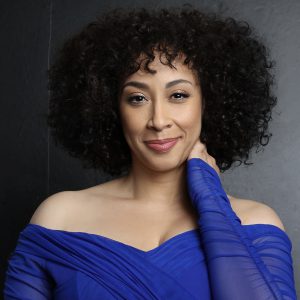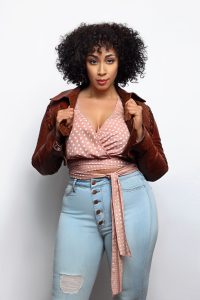 Originally from Pittsburgh, Pennsylvania, Von Decarlo is a New York bred stand up comedian, producer, writer, and actress with global ad campaigns, and national commercials for Disney, GNC, Match, and Carnival Cruise Lines.
She performed in Montreal at the Just For Laughs comedy festival for Kevin Hart's LOL Network, as well as, the Lil' Rel and Friends show. She has been a featured comedian on HBO's Pause with Sam Jay, Laff Mobb's Laff Tracks on Tru TV and HBO Max, CNN's talking head year end wrap up special, The Jerry O'Connell Show on FOX, BET, Buzz Feed, FOX Soul, The Breakfast Club, Angela Yee's Lip Service, and more.
Von Decarlo is a regular guest on the podcast, In Godfrey We Trust, and was host of The Power Hour and The Godfrey Complex on Sirius XM's Urban View talk radio. Additionally, she was the first woman, and first comedian to host her own show on the Sirius XM NBA channel.
Von Decarlo is the Executive Producer of the documentary Killing Is Easy on Comedy Central as well as the producer of three posthumous comedy albums, Mr. P, Unreleased, and The Lost Files.
Her debut comedy album, A Draggable Offense, is available on all major platforms, and can be heard on the She So Funny and Laugh Out Loud radio stations on Sirius XM. 
A headliner in her own right, Von Decarlo has featured for acclaimed comedians such as Godfrey, Ali Siddiq, Jessica Kirson, Roy Wood Jr, Donnell Rawlings, more. Look out for Von Decarlo in the upcoming RomCom film, Switch Up, and in the indie film, Salesman, currently on Amazon Prime.