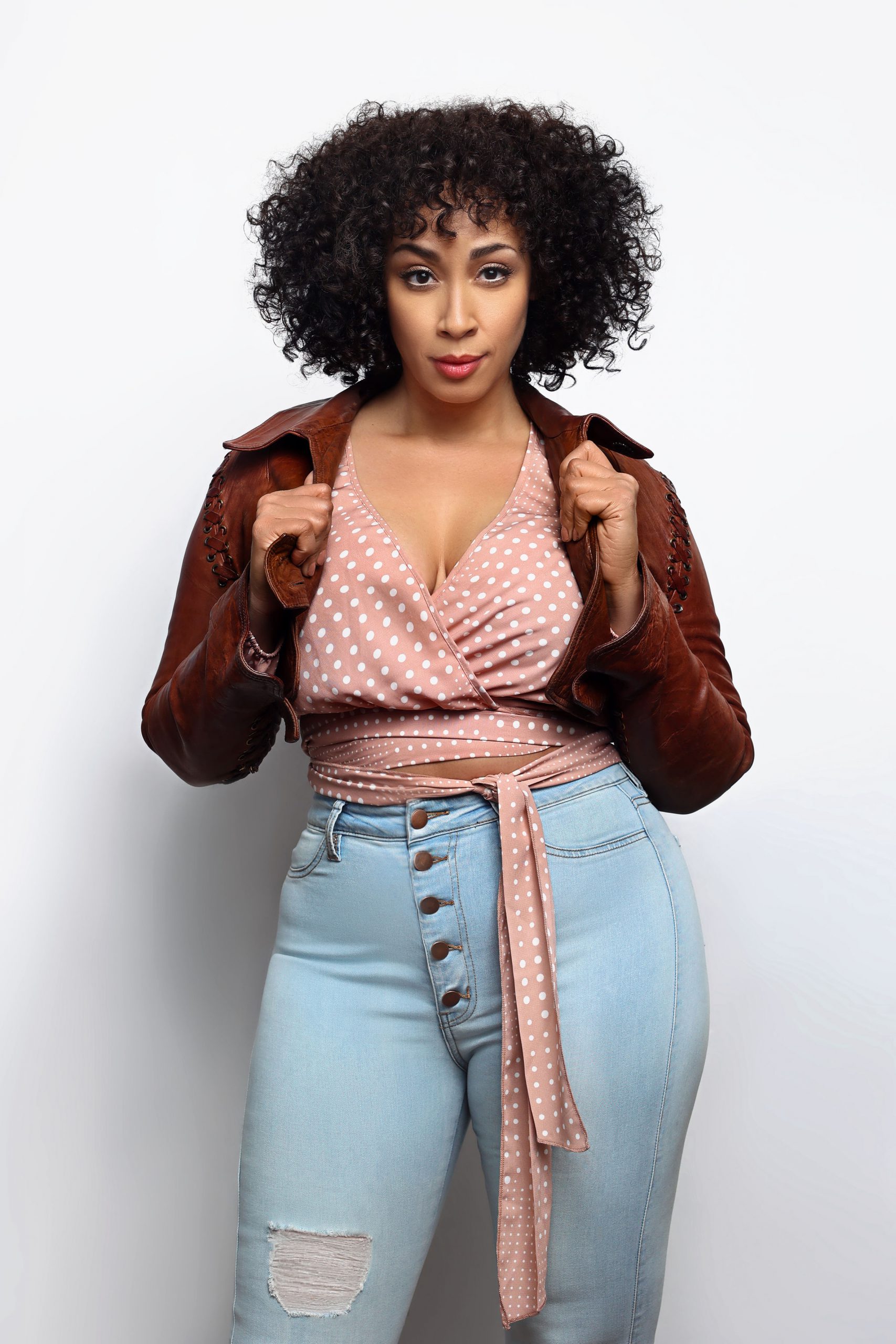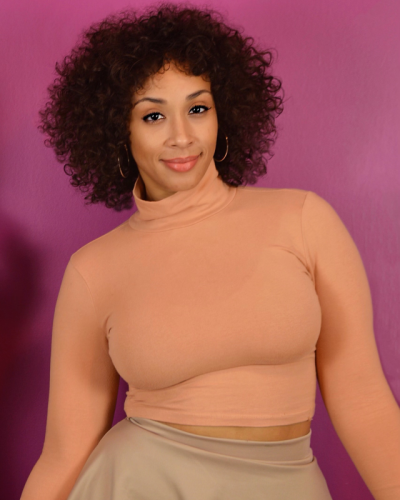 Originally from Pittsburgh, PA, Von Decarlo is a New York bred stand up comedian, producer, writer, and actress with appearances in global ad campaigns, and national commercials for GNC, Disney's Aladdin, Match, and Carnival Cruise Lines. She performed at the Just For Laughs comedy festival in Montreal for Kevin Hart's LOL Network, as well as, the Lil Rel and Friends show, and has been a featured comedian on HBO's innovative talk show, Pause with Sam Jay,  Laff Mobb's Laff Tracks on Tru TV and HBO Max, the Jerry O Show on FOX, Buzz Feed's Hella Opinions, CNN's talking head year end wrap up special, Essence Live, Essence Now Slay or Shade, BET, Angela Yee's Lip Service, Comedy Central, Uban View, FOX Soul,  The Breakfast Club, and more. She is a graduate of the UCB improv program, as well as a UCB diversity scholarship recipient, and her one woman show Lasagna debuted at The People's Improv Theatre to a full crowd and rave reviews.
Von Decarlo is a regular guest on the podcast, In Godfrey We Trust, and was host of The Power Hour and The Godfrey Complex on Sirius XM's Urban View talk radio. Additionally, she was the first woman, and first comedian to host her own show on the Sirius XM NBA channel. You can listen to episodes of her evergreen podcast Friend In Your Head to get a dose of practical advice for everyday life.
Von Decarlo is the Executive Producer of the official Patrice O'Neal documentary, Killing Is Easy, with partners Comedy Central, All Things Comedy, and Director Michael Bonfiglio, as well as the producer of three posthumous comedy albums Mr. P, Unreleased, and The Lost Files. 
Her debut comedy album, A Draggable Offense, is available on all major platforms, and can be heard on the She So Funny and Laugh Out Loud radio stations on Sirius XM.
Look out for Von Decarlo in the upcoming RomCom film, Switch Up, and in the indie film, Salesman, currently on Amazon Prime. 
SOCIAL MEDIA: @VonDecarlo

PRACTICAL ADVICE FOR EVERYDAY LIFE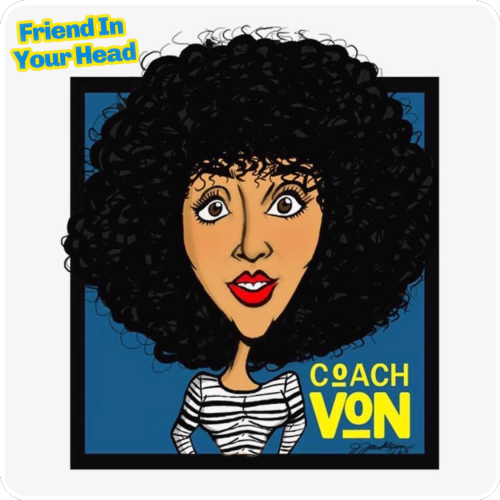 Stand-up comedian and author, Von Decarlo, dishes out practical advice for everyday life to all of her loyal listeners. The Friend In Your Head podcast, formerly known as the Coach Von Podcast, has a new name, but is the same hard hitting, heart to heart show with honest discussions about all aspects of life and relationships, serving up lots of giggles.



Von Decarlo produced three Patrice O'Neal comedy albums: Mr. P, Unreleased, and The Lost Files. In addition, she wrote and produced the theme music for his Comedy Central special, Elephant In The Room, and is Executive Producer of the official Patrice O'Neal documentary with partners Comedy Central and All Things Comedy. She proudly spearheaded this highly anticipated documentary about his life and legacy to help ensure his memory and comedy is kept alive, and continuously introduced to future generations. Visit patriceoneal.com for more information.

Von Decarlo is a double first name, and yes, her mother named her after Lily Munster. Her last name is Brown. Her first television appearance was on the reality show, Temptation Island, in 2001. She was the first (single) female to be kicked off of the reality show for being "too intimidating".

Join our Mailing List and get updates and news about Von Decarlo.